Here's Why the Tech Industry Is Recession-Proof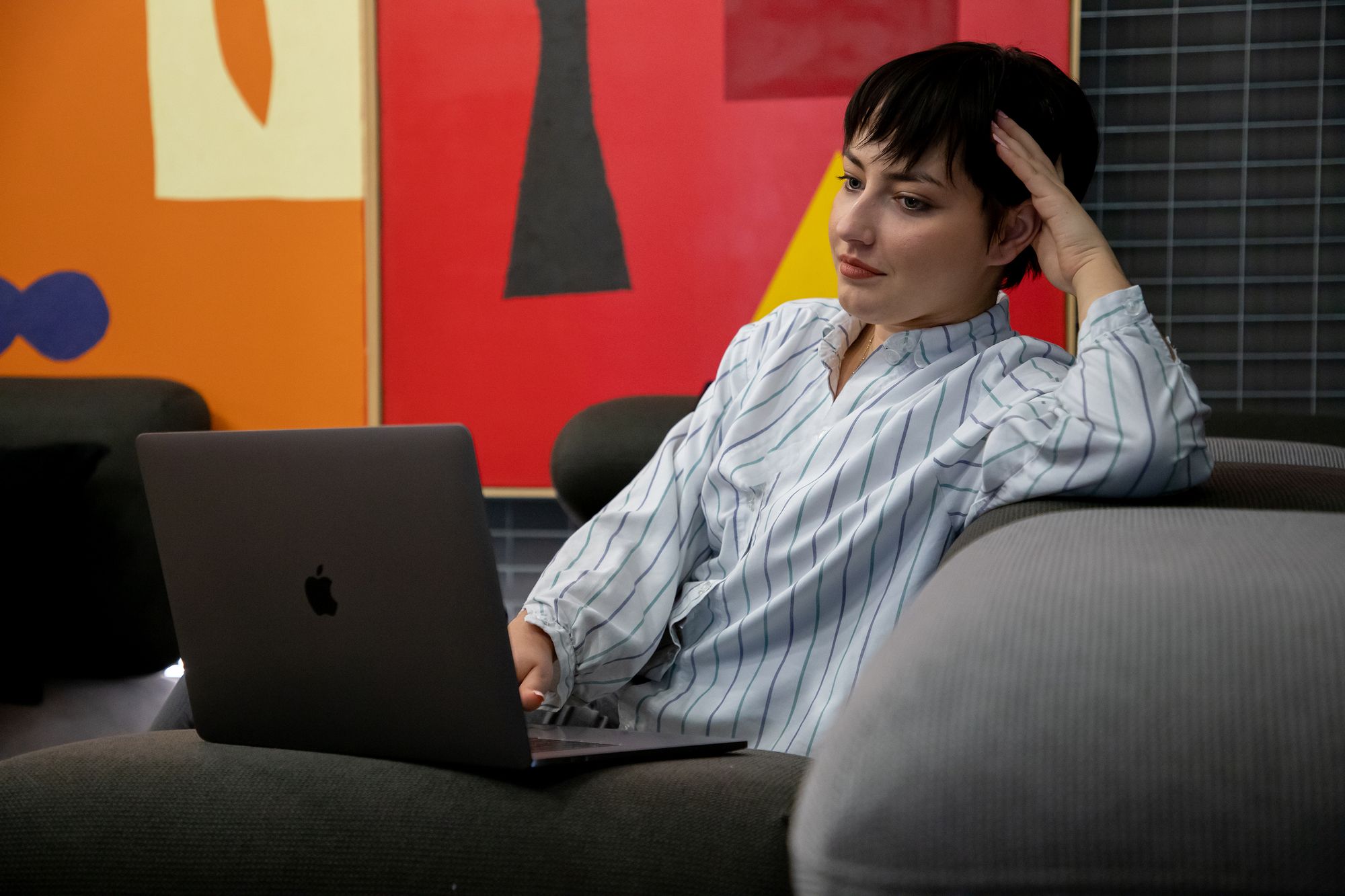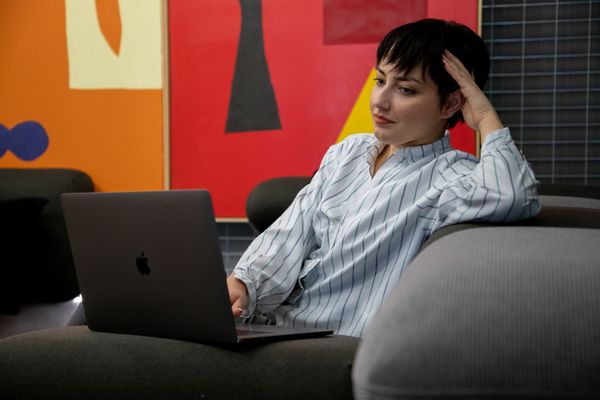 Find out why the IT sector stays devoid of recession
It is already evident to everyone - the recession has arrived. Again.

What exactly is a recession?

A decline in income accompanied by a decrease in economic activities, an increase in unemployment, and a deterioration in the general economic climate, which lasts at least 6 to 18 months.
What is depression?
A more severe and drastic decline in the economy that lasts for years. The last depression occurred in 1929.
Can we even prepare for a recession, and how? We will soon find answers to that question.
Recession-Proof Businesses

Ok, we have entered a recession. So, which businesses are recession-proof?
The experience of previous recessions shows that the following industries are least susceptible to decline:
Food and drinks, alcohol, sweets
Cosmetics
Repairs
Cleaning
IT
Health/Pharmaceuticals
Elderly services
Entertainment
Pets services
Clothes and shoes for children
Second-hand shops
Education
Bookkeeping
Therapists
Funeral homes
Lawyers
Contraception - we decide less on children in difficult times, but sexual activities are ongoing
Matchmaking/dating – people are always looking for love
Affordable luxury – self-indulgence that you can pay for but is not necessary.
In other words, everything that is necessary and money-saving.
When a recession occurs, then it's already too late for advising, but it's always good to follow some guidelines if the recession is getting closer:
• Get out of debt
• Save for an emergency fund (which covers at least 3 to 6 months of expenses)
• Reduce your expenses as much as possible
• Invest in your knowledge and skills and regularly acquire new ones
• Create multiple types of income, ideally passive.
What About the IT Industry?
Looking around, we can see that our world is not the same as the one we were born into.

The way we communicate, conduct business, shop, live, and work has changed due to the development of technology, which has integrated itself into our daily lives and has become a necessity.

Nowadays, the importance of technology in business cannot be underestimated. IT companies that deal with services, such as programming, consulting, system and network services, education, and other IT outsourcing, use new technologies worldwide to boost competitive advantage, drive strategy, and promote growth.

As a result, technology's influence in this sector will continue to grow and seems to be the most resistant to recession.
On What Basis Does the Digital Industry Count As Recession-Proof?
We believe that the tech industry is recession-proof even in these times for the following reasons:
Technology allows for faster, more comprehensive, and more efficient communication.
This includes interactions within a company team and with clients, potential customers, investors, and the general public. For example, meetings across the globe are made possible by video conferencing technologies such as Skype and Zoom or by streamlining talent communication using apps like Slack. These apps can keep track of projects, task details, deadlines, and more, whether the team is working on-site or remotely. In addition, email, newsletters, social networks, and other platforms are all valuable communication tools.
Cybersecurity has become a must for businesses of all sizes.
With the rise in cybercrime, for example - data breaches, tight security is imperative for all businesses.
Today, businesses have adopted more convenient operations methods, and data assets are primarily stored in the cloud.
Despite their convenience, businesses rarely use these cloud services to secure their data due to rising attacker sophistication adequately. Due to this, businesses now face a higher risk of falling victim to successful cyberattacks.
Businesses can no longer rely on their firewall or anti-virus software to safeguard themselves against the looming threat of cybercriminals. Instead, they must collaborate with a cyber security company to develop a strategy offering multiple layers of protection.
Service, product, and system efficiency are all improved by technology.
Efficiency accelerates workflow by reducing or eliminating delays and duplications, managing contacts and talent records, maintaining data flow, and tracking and streamlining processes.
In fact, by running operations more efficiently, the company can cut costs and quickly expand.
Technology plays the role of talent assistant.
Most talents will produce the best results using recent technologies to complete their tasks. For instance, tools like the cloud, mobility, and other tools assist in meeting the increased demands placed on their assistance programs.
Companies must consider the cost-output relationship and offer the right technology to improve outcomes.
Technology saves time and money.
Without a doubt, technology enables businesses to accomplish more in less time without sacrificing the quality of their goods or services.
Repetitive tasks that people previously carried out are now being done by technology. This helps lower labor costs or place talents where they are most needed.
To fully benefit from technological tools, businesses must thoroughly understand them. Management information systems help companies to track their data, sales, productivity, and costs. Data can also point out opportunities for improvement and growth. A business's ability to manage information systems will help it innovate, expand into new markets, lower operating costs, streamline administrative processes, enhance customer service, and gain a competitive edge.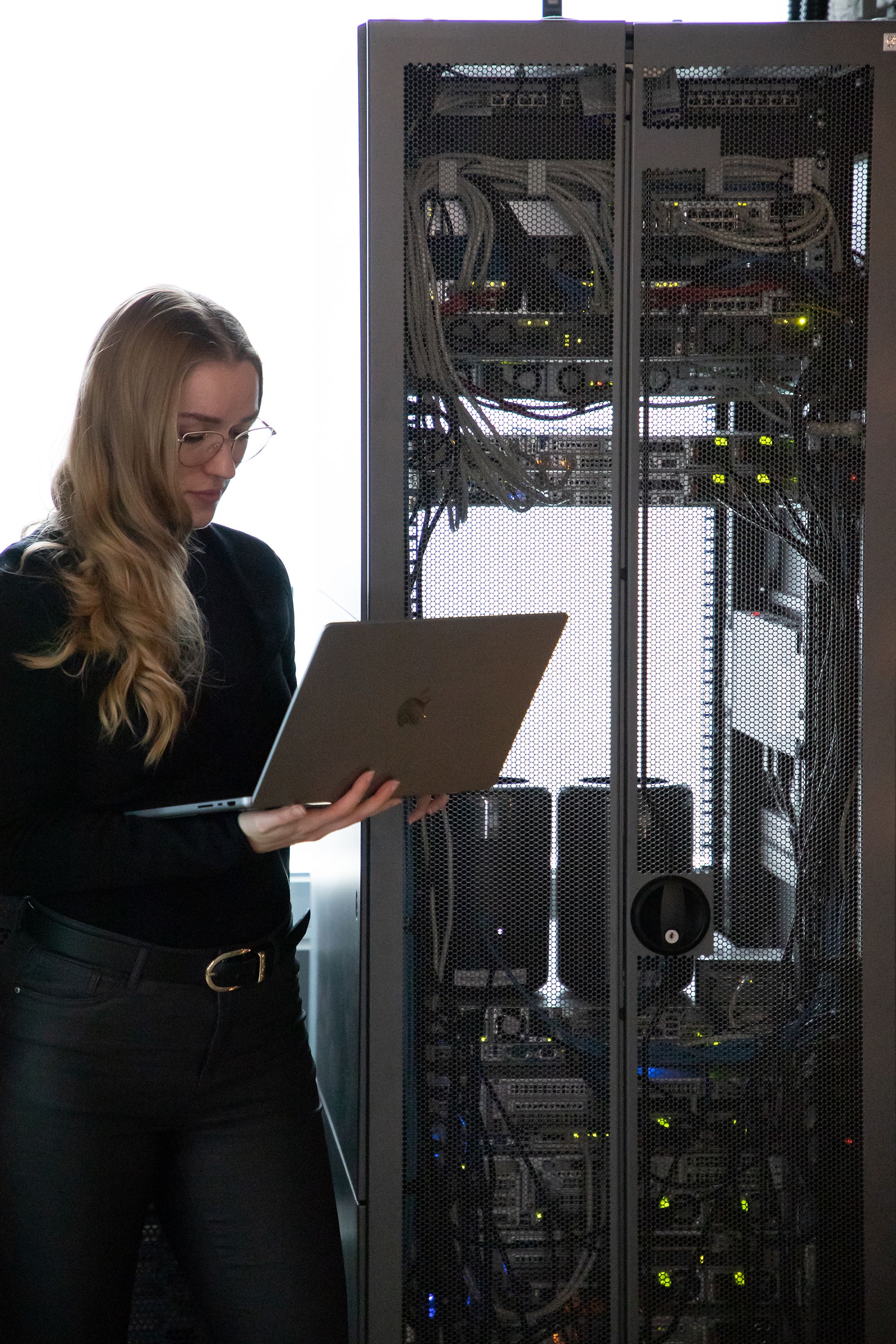 2 Additional but Crucial Reasons: AI and Blockchain Tech
Technological employment of Artificial intelligence (AI) and Virtual & augmented reality.

Artificial intelligence (AI) can usually capture data about its environment and learn or adapt to achieve a given goal.
In some instances, AI can outperform humans at tasks, giving businesses operational insights they may not have known about. For example, when it comes to detail-oriented tasks like analyzing large numbers to ensure relevant fields are correctly filled in, AI tools frequently complete jobs quickly and with few errors.
The application of VR and AR technology enables enhanced customer experience, contributes to improved quality and speed in manual work processes, and in this way, is already having an impact on many industries.
Before manufacturing, customers can "test" goods like homes, furniture, and automobiles. In addition, developers of video games are introducing new gaming platforms, academic institutions are changing the way they approach conventional instruction, and manufacturers are now performing complex production equipment maintenance using VR and AR technology.
Usage of Blockchain technology
Today, blockchain is mainly associated with cryptocurrency, but the applications and opportunities are enormous within sectors such as consumer products, property, logistics, health, energy, and insurance.
It has yet to be discovered when blockchains will severely impact the business world; however, there is almost no doubt that technology will significantly influence innovation and value creation.
When Others Fall, the Tech Industry Grows Strong

Regarding all the things mentioned, there are countless career and business growth opportunities in the IT sector. Some of the best careers for climbing the corporate ladder and developing professionally are found in IT. Furthermore, the pandemic has increased the number of users of digital services worldwide and added billions of new users, leading to the employment of the entire developer talent pool in the world.
Therefore, this may be one way the upcoming recession differs from the ones that have passed. Businesses that have already invested in analytics, digital technology, and agile business practices may better comprehend the threat they face and react more quickly. However, as we've seen, economic downturns can cause significant and persistent performance gaps between businesses. Those who have neglected digital transformation might be unable to close these gaps after the next recession.
So, there you have it. Despite the current economic difficulties, the IT sector will expand because every business needs a digital presence, and if not, risks being surpassed by rivals.
Moreover, the technology sector may not be immune to the effects of a recession, but the outlook is not bleak. Despite the economic downturn, it is expected that the sector will continue to grow significantly in a variety of areas, so the tech industry has more than a great chance to stand the test of time.