The Good and The Bad Sides of Working From Home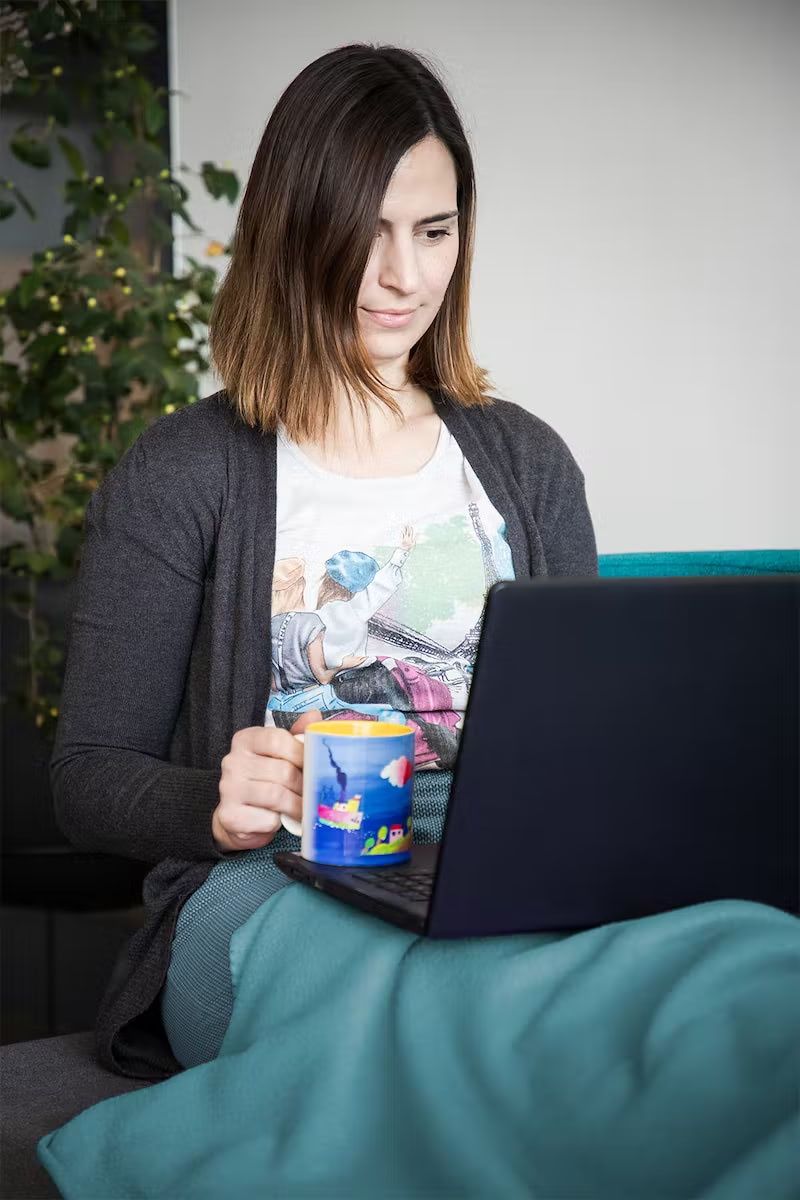 The benefits and downsides of working from home.
Lately, working from home has become quite a trend, and since the Covid-19 crisis brought an entirely new set of rules, this practice didn't solely become a trend, but a permanent working arrangement for some companies.

Working from home highly depends on the company's needs, in terms of what can or cannot be done without having team members on-site.

The working schedule also plays a vital role in practicing the home or office working arrangement. Companies have many options for working hours, such as full-time, part-time, flexible hours, etc. It is also possible to freelance, an option often chosen by students.

Now, let us look into this home-working arrangement more thoroughly.
Working From Home vs Remote Work
These two terms are often used colloquially as one, but they should not be confused, for they are not the same.

Working from home represents a sort of "benefit" that you can enjoy by taking a break from the workplace for a little while. Of course, it means you still work for the same company, and follow the same working schedule, meet online with/or without your teammates, but essentially, you are still "connected" with the working environment, only remotely.

Working from home benefits you from the standpoint of your own working environment and time planning. You can be more leisurely, listen to music aloud, dress up in pajamas, eat whenever you want, etc.

Working remotely is another issue altogether. To explain it without complications, let us use a simple example.

In the case of one artist without a manager, organizing their music, producing, selling, and advertising it, we can say that artist does everything on their own.

Why are we mentioning this? Because remote work functions similarly. People working in this manner don't have that one boss or company in charge. Instead, they usually have their own gear for working (not paid by their employer), work flexible hours on-demand, and plan their work independently.

Freelancing is an excellent example of remote work, usually done by tech-savvy individuals or writers. Also, there are a lot of designers and photographers who prefer to work in this manner.

Remote work is best demonstrated by digital nomads, who work remotely in a variety of industries, including IT, telecommunications, marketing, or any other digital work they choose. Since they are organizing their life to suit their needs while living in a nomadic style, they are able to provide for themselves.

Following the discussion of the difference between working from home and remote working, let's move on and explore the topic of working from home.
When Do Companies Practice Working From Home?
There are several reasons why some companies use this working method, and one of them is rather straightforward: finance.

The cost of commuting and other expenses such as office supplies, coffee, rent, etc. are the main reasons why some companies consider their talents working from home.

The most popular reason for working from home is that sometimes it isn't necessary for talents to physically stay in the office in order to get the job done.
The Good Sides
In our previous segment we explained the situations in which companies decide to have their talents work from home. Specifically, we mentioned the financial aspect.

Smaller business companies found this option more beneficial because they could invest more money into their business development. Moreover, depending on the wages a company has to pay, there may be savings that can cover expenses or be used to upgrade both infrastructures and the economic system. The company can then save on the costs of paying rent, electricity bills, water, coffee, food, and so on.

Also, commuting expenses are a big issue.

People travel by public transportation or their own vehicles, from which both use gas and fuel toxic to the environment, especially the latter. Therefore, working from home reduces the expenses a company has to pay and, as a bonus, contributes to preserving the environment.

Companies allow working from home to their talents who work overseas, which means that specific meetings (that both parties have to attend) can be done via Zoom or platforms for such communication. Also, this allows for the talent pool to "widen" since your target is worldwide.

If talent can do the work from the comfort of their own home on the other side of the globe, why not?

You are probably wondering how that differs from the remote working. Depending on the company you work for, you may have the option to work remotely, but this does not mean you are a remote worker by default.
What About the Talents?
Over the past ten years, communication software has developed, and working at home and staying at home conditions have become more versatile and convenient.

It is possible for the talents' productivity to increase when they are working from home, and the projects they are assigned to may be completed successfully.

Interestingly, talents who work from home also spend less time avoiding work. Firstly, talents who work from home also might spend less time procrastinating. Secondly, they lack the element of being distracted by their working colleagues or talking about non-work topics with them.

Working at home has revolutionized employment benefits for many talents, offering more flexibility and fewer formalities than working in an office.

Sometimes, a change of scenery is also welcome and can increase focus and productivity. Talents can do their job in a more relaxed environment, and since it's their home we are talking about, it is logical to conclude many of them feel even more motivated for the job if they do it in a space they feel relaxed.

Increasing productivity, improving work-life balance, and reducing costs are ways that working from home can benefit both companies and talents.

If the talent feels comfortable enough, relaxed, and motivated for work, the company benefits significantly in terms of efficiency and completing the business goals. Working from home is highly recommended in this situation if it benefits the company.

There is another very interesting benefit the companies might have if offering an option of working from home: the competitiveness.

Future talents might expect the company they are interested in to offer the option of working from home, leading to a higher larger talent pool and a happier workforce.
The Bad Sides
Although we all prefer working in the ambient we created, this particular type of environment can sometimes have the opposite effect on productivity and focus.

Since they are not monitored, talents might get distracted by the same elements that make the surroundings comfortable. Attractive TV shows, phone calls, and social media have a tendency to be significant distractors.

The main problem about working in your own environment is that it can somehow fog the distinctive line of where the work begins, and where it ends.

Working on the bed, for example, can be extremely attractive and act as a subtle lullaby that motivates people to go to sleep. That's why some people don't prefer to work at home. Another important factor is physical health because talents may not get enough exercise since they work at home, and commuting to and from work can increase physical activity levels.

Other problems include poor time management, not being able to organize properly, and in the end, lacking interaction with the working team. Last but not least, this way of working can lead to overworking: since you're at home and focused, who will tell you to go home and rest?

How can this reflect negatively on the company?

If the company doesn't have a clear set of reasons why the talents should work from home, the "benefit" of this working method might be misused.

Also, if people are allowed to work from home simply because they choose to do so without valid reasons, there is a possibility that they might abuse this working arrangement.

Another element that causes problems is procrastination. Although all of these are connected mostly to talents, they are also a responsibility of the company. A company's reputation always depends on its talents and their work. Therefore, work from home distractions and poor organizational skills can seriously undermine the company's future.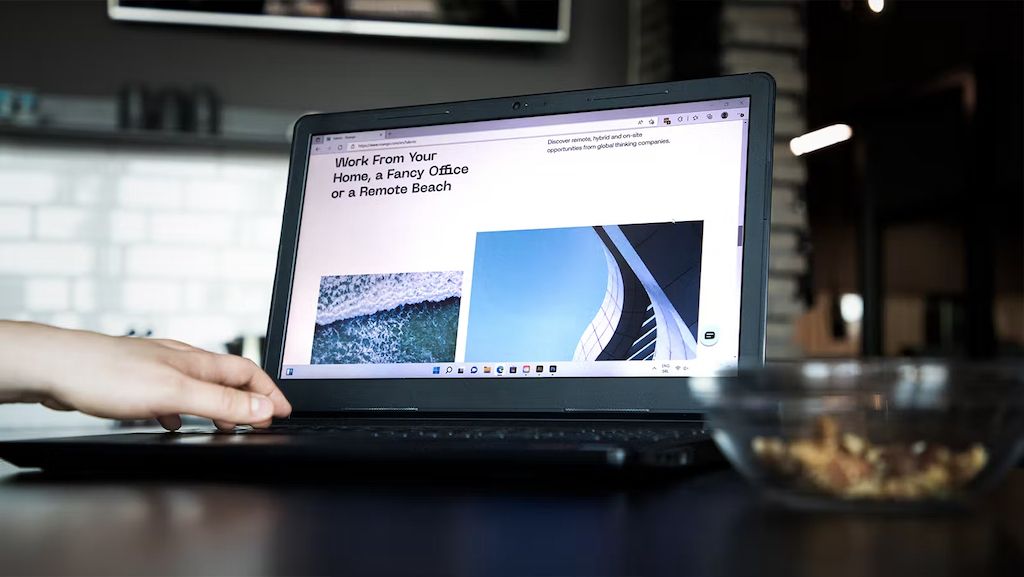 A Pro Tip for Companies
Don't be an absentee leader.

Even though your talents are working from home, that doesn't mean you should not interact with them. Creating online meetings and briefings is an excellent way to encourage your talents and check their progress. This method can also help you keep track of their routine, so there is no need for manipulative monitoring methods.

It shows you are a supportive leader and care about your talents if you tell them to contact you anytime if they have an issue. Physical distance should not hinder communication.
A Few Pro Tips Your Talents Can Use To Be More Productive at Home
Firstly, organizing the workplace and setting a routine is a must. Taking regular breaks is also essential because they can stop talent from overworking themselves.

Also, as a company, consider advising your talents that:

- Achievable milestones are met by setting attainable goals
- Eliminating distractions is necessary (turning off the TV, putting the phone on silent)
- Changing the scenery is essential to focus (moving to another room if required)
Overall
Knowing the advantages and disadvantages of working from home, we can clearly conclude that there is only one solution: to each their own.

We all have our preferences and considering some of the good sides like comfy ambiance, relaxed atmosphere and motivation, some people prefer to work that way. However, some people get distracted at home, can't focus, and miss that part of socialization, so they choose to stay in the office. Since talents' preferences influence the companies' operations, it's definitely worth including them in the "pros and cons" list when deciding whether working from home is a working arrangement you as a company want to implement.

All that being said, the only thing left for both companies and talents is to way their options, that is, the up and downsides of each choice, and decide which working arrangement works best for them.